Through the Distinct Lens
of Evins PR+
Evins Communications Celebrates Inclusion in the PRNet 100 2022

For the second year in a row, Evins has been recognized by the influential organization for its public relations expertise. Read more HERE.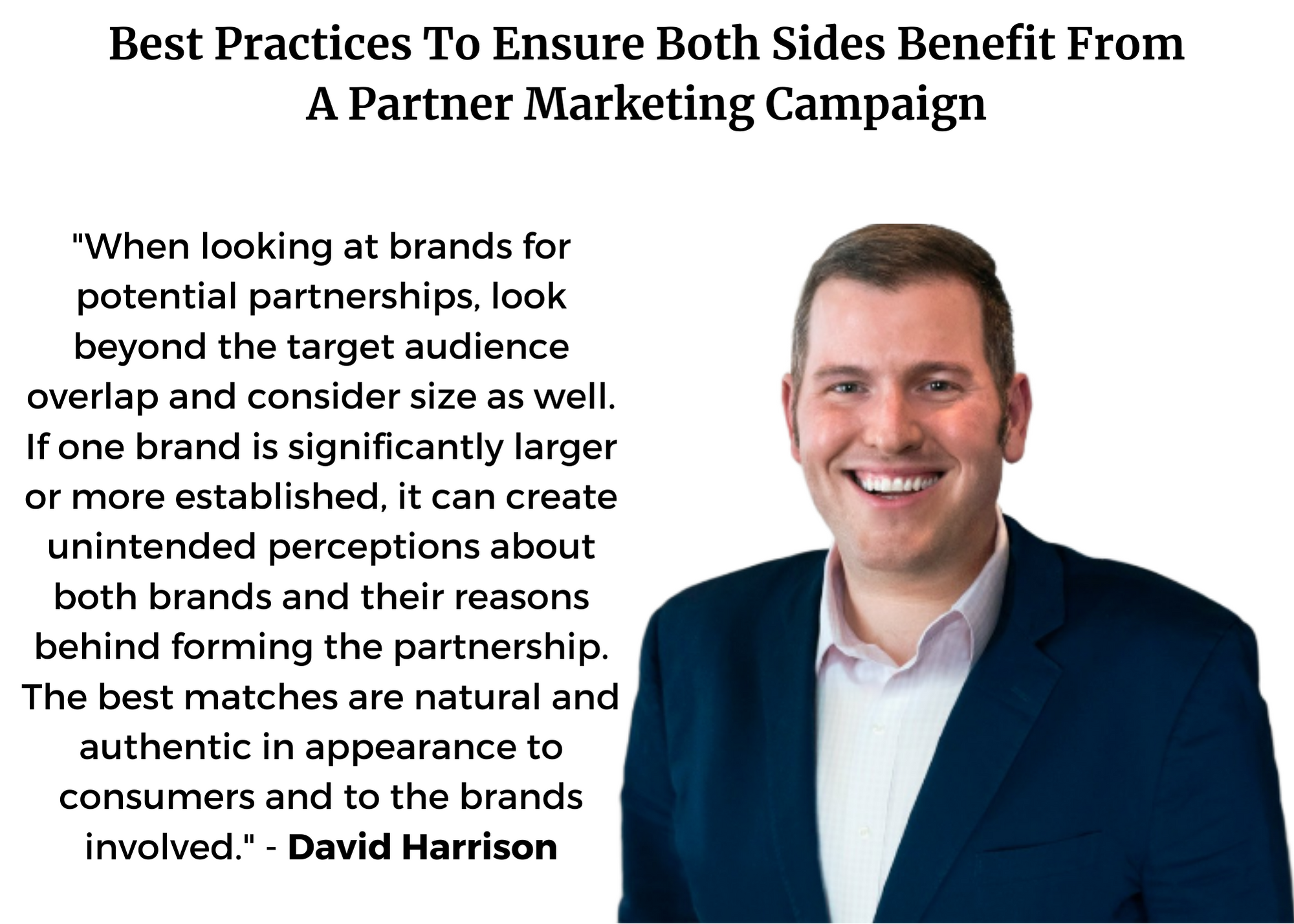 14 Best Practices To Ensure Both Sides Benefit From A Partner Marketing Campaign from Forbes

In a recent article on brand partnerships, Forbes included thoughts from Evins EVP David Harrison. Click here to read it all.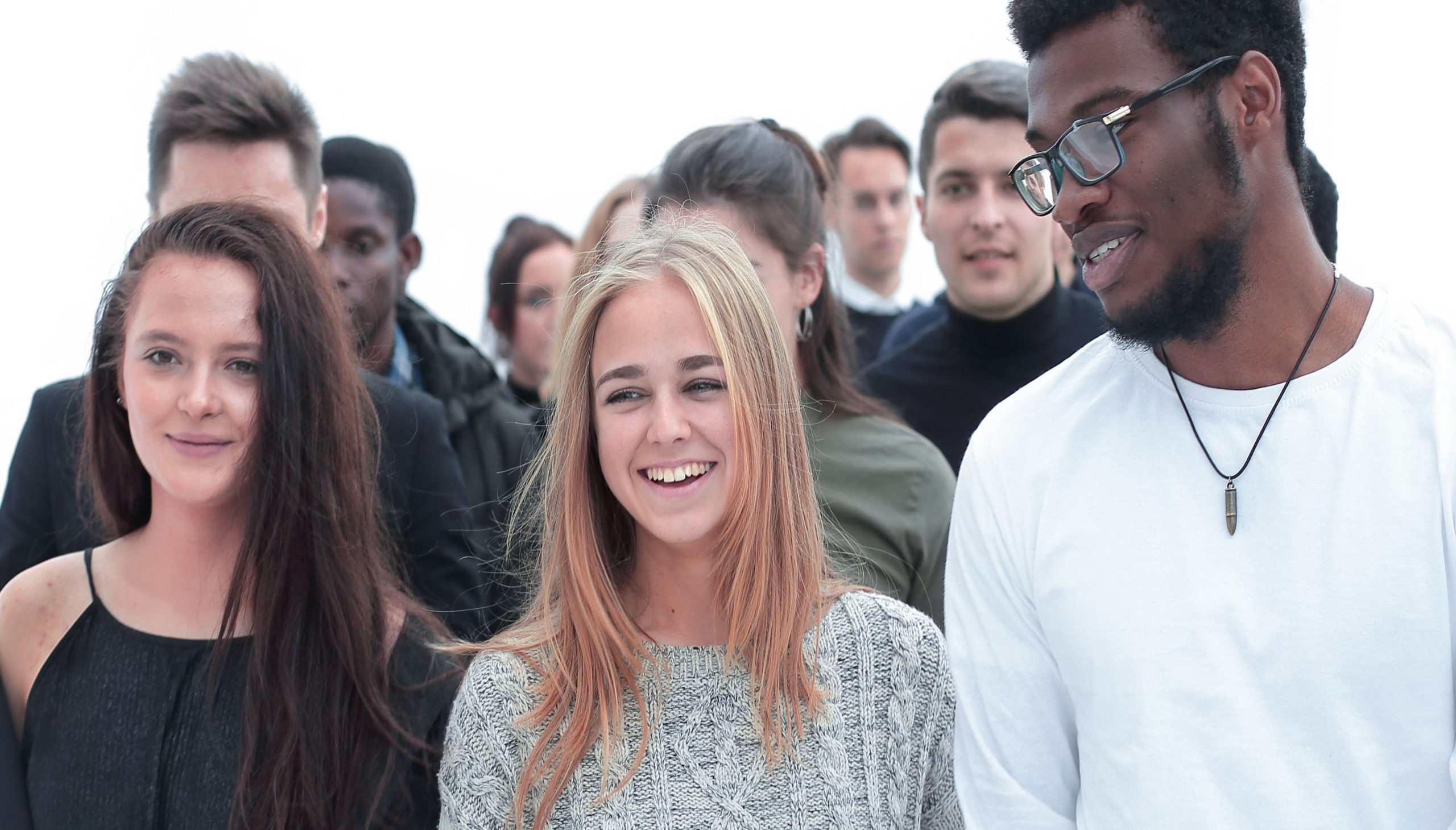 David Harrison Provides Guidelines for Brand Communication in the Age of Global Connectivity

In his latest article for Forbes titled Speaking To A Global Community: Five Guidelines For Brands, Evins EVP David Harrison looks at the challenges of scheduling and sharing brand content with a news cycle dominated with tragedy and outrage.
With valuable information for any brand, the article covers how to protect your brand against negative reaction to your posts, the steps needed to ensure that your brand remains sensitive to the conversation landscape and much more. Click here to read it all.
Evins EVP David Harrison Provides Insights for Two Recent Forbes Articles

The first is 16 Precautions For Companies Using Social Media To Handle A PR Crisis in which he shared:
"It is important to remember that the most conversation during a crisis happens on social media, and an attempt to come in and "manage" that conversation will almost always backfire. Instead, we work with our clients to create a holistic communications approach that incorporates social media in a strategic way, rather than giving in to impulse posting or the urge to "set the record straight." – David Harrison, EVINS
The second is in How To Use A/B Testing And Consumer Insights To Tweak Campaigns where he shares how our agency newsletter helps Evins use insights to tweak our approach:
"Crafting our agency newsletter has been filled with testing to determine the type of content our readers are looking for from a public relations agency and tweaking accordingly. We do this for our clients on a regular basis, but taking the time to do that for our own communications has led us to insights that have allowed us to tailor our communications to best drive interest and engagement." – David Harrison, EVINS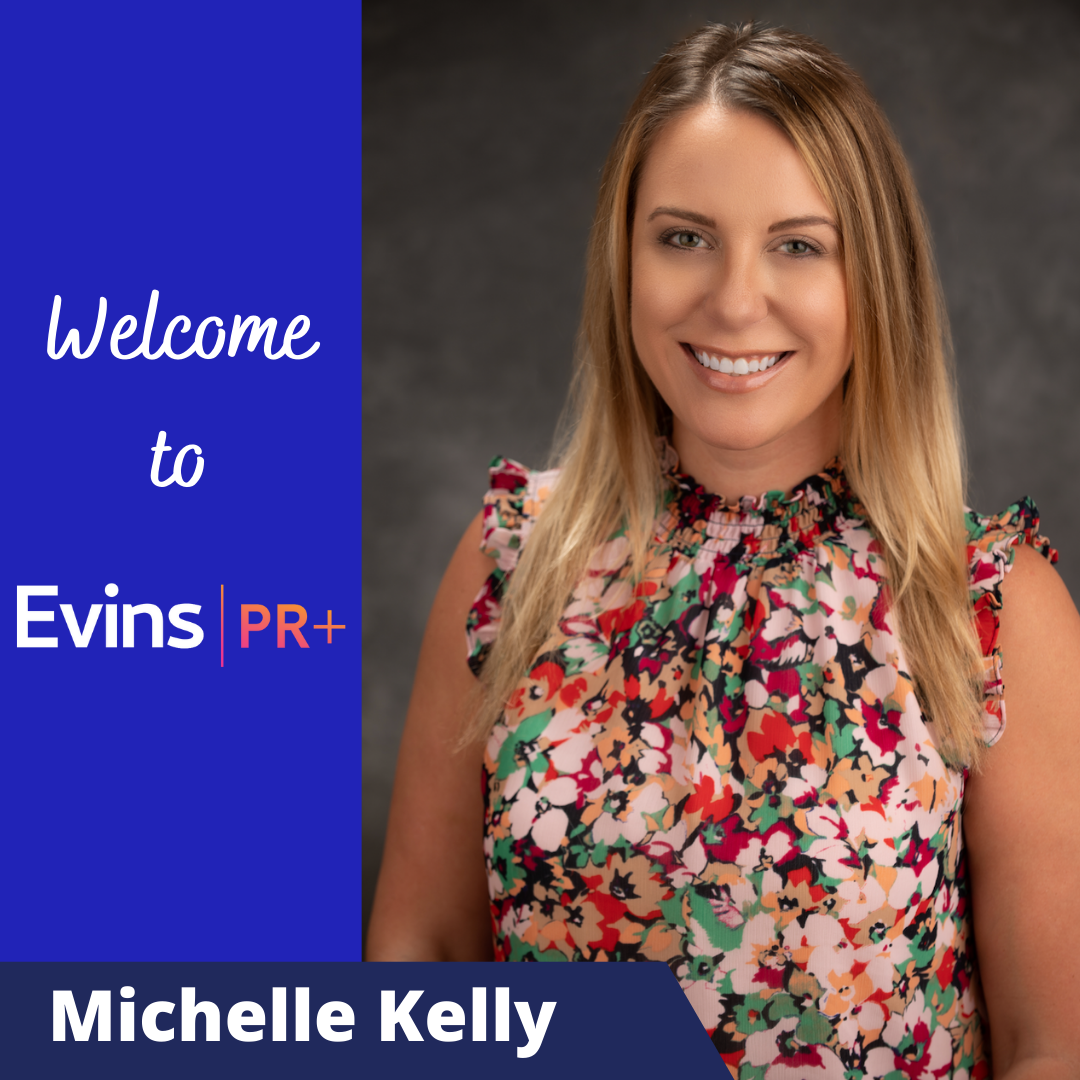 Evins Announces Michelle Kelly as Vice President, Travel & Lifestyle

We are excited to share that Michelle Kelly, an exceptional public relations professional, with more than 15 years of expertise in lifestyle, hospitality, and travel, has joined
Evins PR
as Vice President, Travel & Lifestyle.
Michelle brings integrated marketing expertise as well as outstanding corporate communications, media relations, influencer marketing, and social media proficiency to our Travel & Lifestyle Group. Most recently, she served as Senior Vice President of Lou Hammond Group, where she led such distinguished accounts as MSC Cruises and TOURISM Santa Fe. Previously, Michelle rejoined The Zimmerman Agency as Vice President – Public Relations, having previously served as Group Director, Public Relations, where she managed various prominent lifestyle and travel accounts including Seminole Hard Rock Hotel & Casino Hollywood (Guitar Hotel), Casa de Campo and Aruba Tourism Authority. For four years in between, Michelle was Vice President, Client Services at Hawkins International PR, leading such accounts as AccorHotels, Dream Hotels, and Loews Hotels.
Please join us in welcoming Michelle to the Evins team!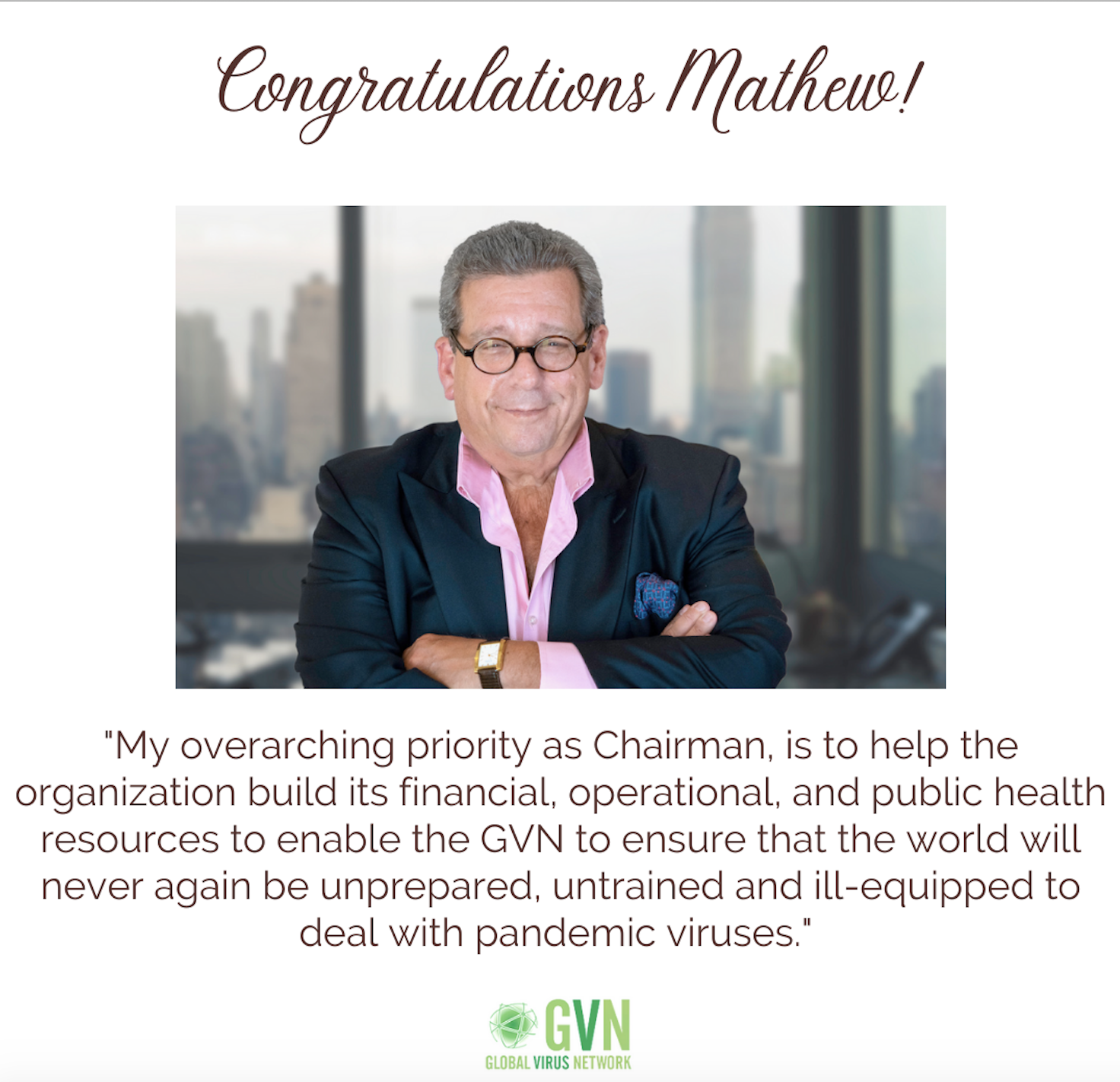 Mathew Evins Named Chairman of the Global Virus Network Board of Directors

"It has been a defining honor and privilege to work with Dr. Gallo, Dr. Bréchot and the team at the GVN since its establishment in 2011.  The organization has become indispensable in the preparedness, defense and first research response to emerging, existing and unidentified viruses that pose a clear and present threat to public health.  No other institution in the world has the GVN's breadth, depth and scope of virology capabilities, resources and specialists, and it is the only organization that brings together the world's foremost virus experts to collaboratively and accretively leverage their individual expertise to address the challenges, issues and problems posed by pandemic viruses. I am incredibly grateful and honored to have been elected Chairman, and for the opportunity to work closely with the leadership and with my distinguished colleagues on the Board of Directors to advance and further the mission and consequence of the GVN.  Most importantly, my overarching priority as Chairman, is to help the organization build its financial, operational, and public health resources to enable the GVN to ensure that the world will never again be unprepared, untrained and ill-equipped to deal with pandemic viruses."
Read the entire announcement HERE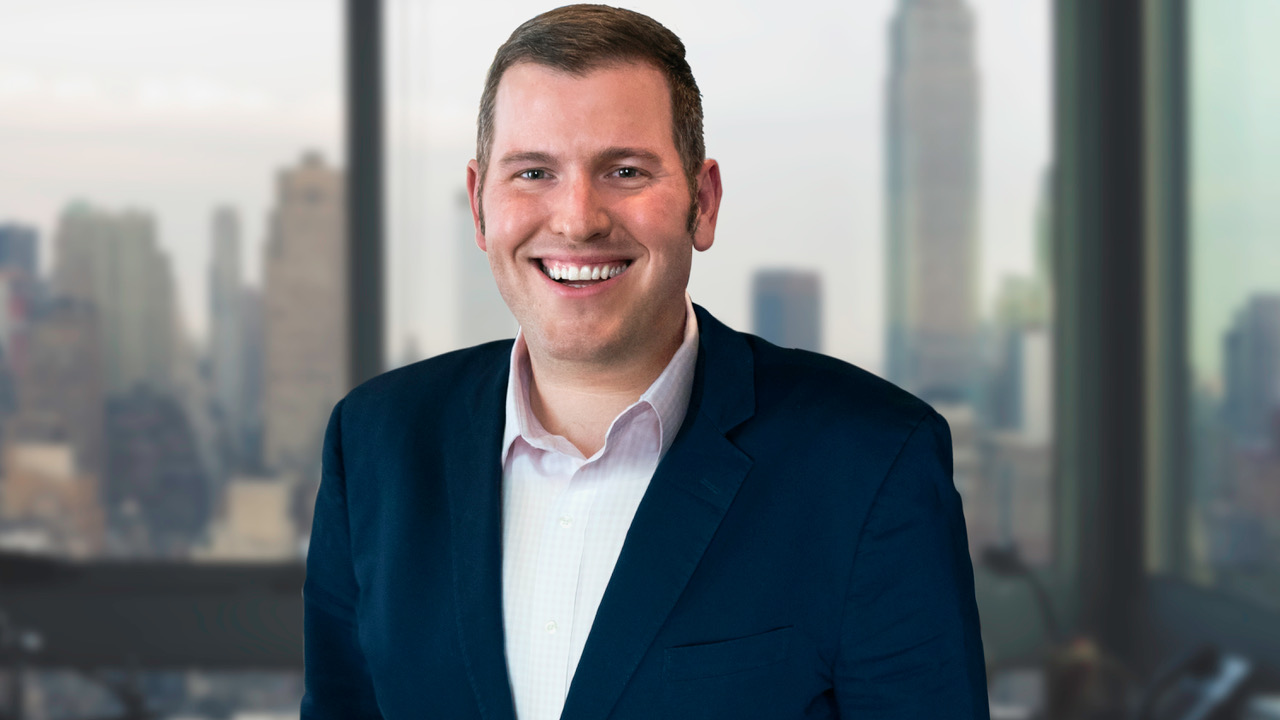 Evins EVP David Harrison's Thoughts Featured in 'How 15 Agency Leaders 'Surprise And Delight' Prospects And Clients from Forbes
"As an agency that works in hospitality, we've learned that the 'surprise and delight' model is applicable to the agency-client model as well. We aim to do this by providing an extra 5% of things, beyond our delineated scope, that are helpful to the clients' business. This can be key learnings, trend reports or even a mention in an article or post. It all serves to make the client feel appreciated."
Read the entire article HERE
Evins Chairman Mathew Evins Shares His Thoughts On Delivering An Unforgettable Guest Experience With The ILHA

"Loyalty is earned at every step along the guest journey. Our hotel clients understand that today, their mission is to transform the ordinary into the extraordinary."
"Search Solutions for PR Problems" Webinar From CommPRO.biz Features Evins EVP David Harrison

"Search is not only an essential part of [public relations], it's an objective. It is an overall piece of the whole share of voice and share of market; all of that is tied together and we want to make sure that the work we are doing on behalf of our clients is reflected in search because ultimately that's going to lead to conversions or visits or another KPI the client is looking for."
Evins' EVP David Harrison, participated in the
CommPRO.biz
webinar "Search Solutions for PR Problems" and shared his thoughts on the importance of search in public relations.
Evins Chairman Mathew Evins on the OnBrand with Nick Westergaard Podcast
"There are a lot of passion brands. Products serve a real, rational purpose. But rational doesn't endure."
Evins' Chairman Mathew Evins joined
Nick Westergaard
on the On Brand podcast to share his branding knowledge regarding "Passion Brands vs. Rational Brands."
The episode discusses many topics, including distinctions between branding that accentuates the emotion rather than the cerebral, marketing in the travel & hospitality industries, and why listening to your customers is so important.
Click to check out the full episode
HERE
Evins President & CEO Louise Evins Moderates LIM College Webinar On Health & Wellness in Retail

Our President & CEO Louise Evins recently served as the Moderator for the
LIM College
NXT in Retail series webinar, "Embracing the Evolving Health & Wellness Industry."
This webinar encouraged students to embrace health & wellness in all areas of their lives. It featured a panel of experienced and knowledgeable individuals, ranging from Kathy Van Ness, COO, Golden Door, to environmental scenting expert Caroline Fabrigas, CEO, Scent Marketing, to expert retailer Leigha Gray Dunbar, DMM, The Vitamin Shoppe, and lastly, clean and healthy beauty authority Selena Cox, Sr. Director, DMM of Beauty, CVS Health.
As a member of the LIM Advisory Board, Louise has helped develop the NXT in Retail webinar series over the past year and a half. Evins is proud to be led by someone so dedicated to supporting the industry and its next generation of impactful minds!